Learn How Baierl Subaru in Pittsburgh is Handling Low- and No-Contact Service Pickup and Delivery
There's a lot that we tend to take for granted that's drastically changed during this global pandemic, and that includes with the offerings at our Pittsburgh, PA Subaru dealership. But we understand that all sorts of health care professionals and other essential workers still need to be out on the roads of Gibsonia, Glenshaw and Wexford, which is why our service center remains open and ready to handle all your maintenance and repair needs when needed. But to ensure added levels of safety and health for our customers and our employees, we're taking added measures to reduce the amount of person-to-person contact with our adjusted plans for drivers dropping off their Subaru models, picking them up, or getting them cleanly delivered back home.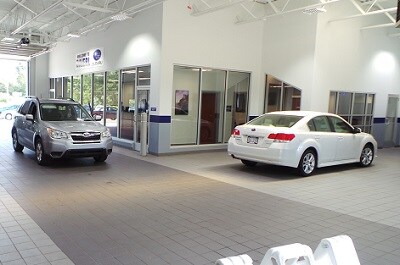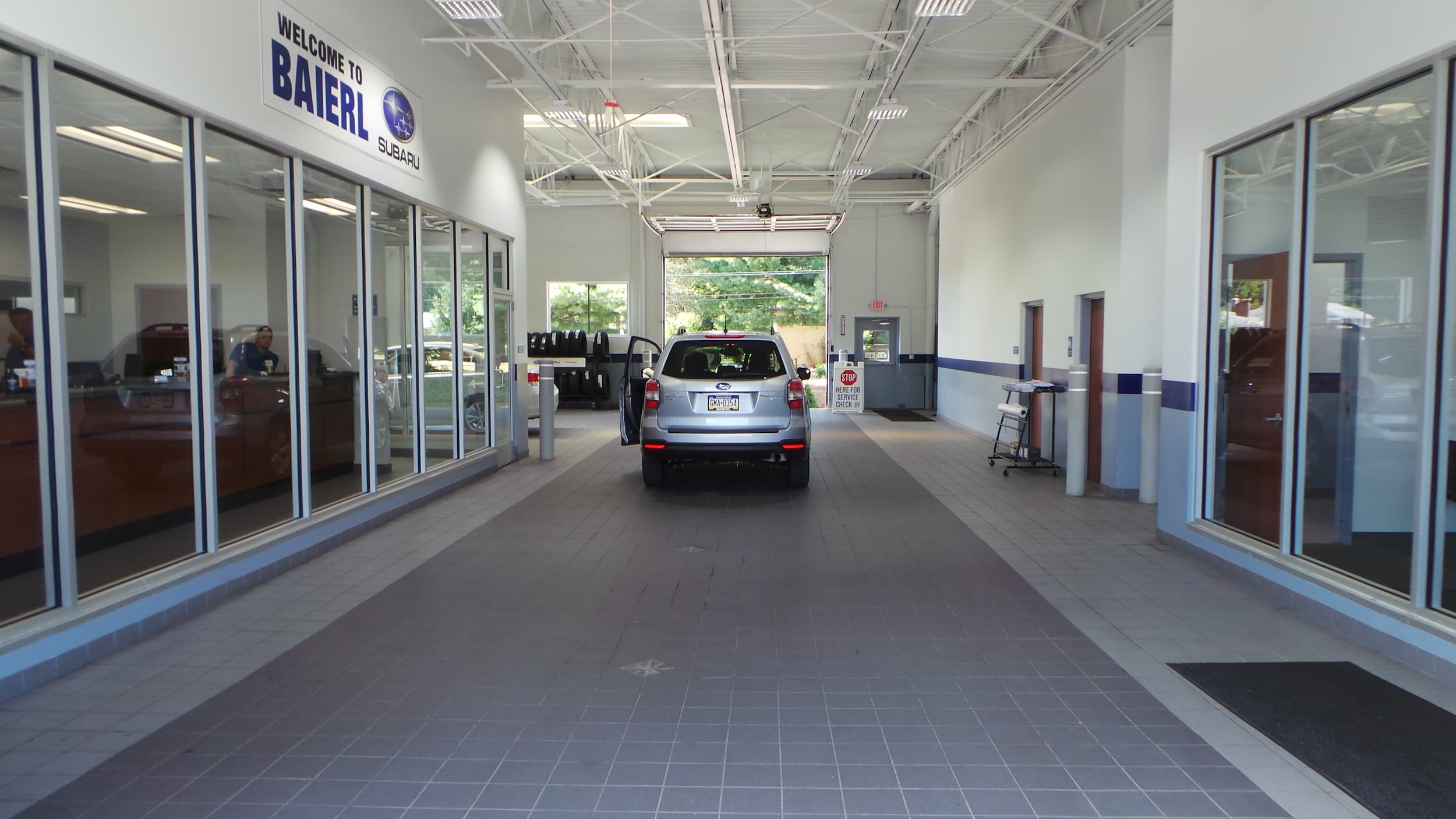 If you're doing your best to isolate and don't even want to leave your house, Baierl Subaru is offering complimentary pickup and delivery, with our service professionals taking added precautions and care to ensure complete sanitization and even greater cleanliness practices that our already stringent standards. If your Subaru is due for its next routine maintenance checkup or if there's a major repair it needs, simply schedule service and we'll be in touch about your options.
Even as you put fewer miles on your Subaru Legacy, Ascent or Forester, sticking with your routine maintenance and any repairs needed will ensure you can hit the roads of Cranberry Township and Allison Park safely and reliably at a moment's notice. That's why our Pittsburgh service center is the way to go for your Subaru maintenance and repairs, while we continue with our unmatched levels of expertise. Along with all the kinds of maintenance and repair work we provide, we're still offering loaner cars and transportation around town, again with added layers of precaution and sanitization with everything you might be in contact with.
For staying safe and healthy while keeping your car or crossover in its best shape, use the added services from Baierl Subaru for your auto maintenance and repair needs.
Keep Your Subaru Smooth with Our Service Center in Pittsburgh
Whatever the model may be, your Subaru was designed to take care of you, but it can only do so if you do the same. By enlisting the help of the Service Center at Baierl Subaru, you'll have access to masterful technicians who are ready and eager to set both you and your Subaru up for success.
A Detour from Wexford That's Worth Your While
Whether you're venturing from Cranberry Township, Allison Park or another Pittsburgh-area location, Baierl Subaru is here to offer our assistance. From routine oil changes to complex engine repairs, our staff has all the know-how needed to provide you with a thoughtful service experience, and one that will make you want to return when the time comes.
Our Service Center, which works in conjunction with the Collision Center along Perry Highway, offers 24/7 online appointment scheduling for utmost convenience. To add to it, we even grant our guests complimentary Wi-Fi, a children's play area and free coffee during the visit. With us, you'll be able to make the most of your time.
Not only do we provide expert Subaru care, we are proud to offer these added service amenities that make us different than the rest:
24/7 online scheduling
Free Wi-Fi Center
Extended evening hours
Free shuttle service
Children's play area
Complimentary coffee and water
Vending machines available for snacks and drinks

Honest Subaru Pricing and Repair in Pittsburgh
We never dramatize our prices, so whatever your Subaru needs, you'll be sure that you're getting a good deal. We even honor Subaru incentives and offer our own coupons so you can make the most of your maintenance.
It makes sense to have questions before visiting a Service Center. Feel free to explore our frequently asked questions and resolve any potential concerns you may have. Of course, you're always free to reach out to our knowledgeable team as you and your Subaru prepare for your next service experience.