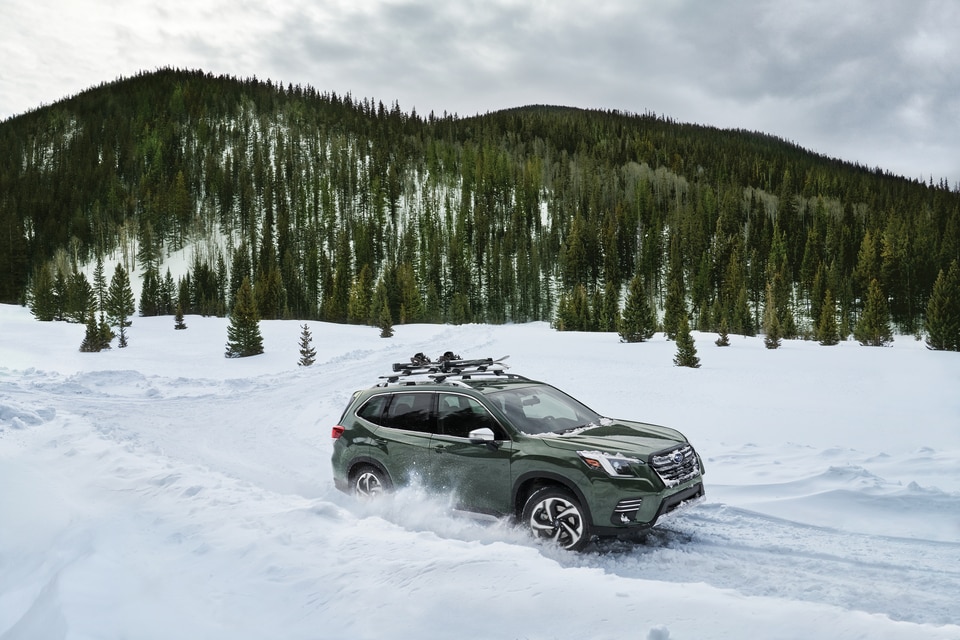 Test Drive the 2023 Subaru Forester from Baierl Subaru in Pittsburg
Wexford families ready to get into a new lease or finance a brand new SUV should check out the amazing lineup of 2023 Subaru Forester models for sale at Baierl Subaru. Our Subaru dealership can always be counted on to have the latest Subaru SUV options, and we are eager to show off our brand-new Forester options. Test drive the 2023 Subaru Forester options at Baierl Subaru serving Gibsonia drivers.
Why Drivers Shop For the New Subaru Forester at Baierl Subaru
Folks from Allison Park and beyond visit Baierl Subaru because of our incredible Subaru lineup, great prices, and outstanding customer service. The Subaru Forester is always a popular SUV among shoppers, and the new Subaru Forester Wilderness trim level has been making a great name for itself across Glenshaw driveways and we are eager to show off the 2023 options for sale at our Subaru dealership. One of our sales agents will gladly grab you the keys to any Subaru Forester model you want to test out from our selection.
Reexplore Cranberry Township in the 2023 Subaru Forester
The Subaru Forester lineup has been popular among small families and adventurers for many years. It combines civility and performance better than other SUVs in its class and is an affordable option for families looking for something brand new to sport around the Pittsburgh area. Get to know the new 2023 Subaru Forester for sale at Baierl Subaru and get acclimated to the stylish and sporty interior finishes.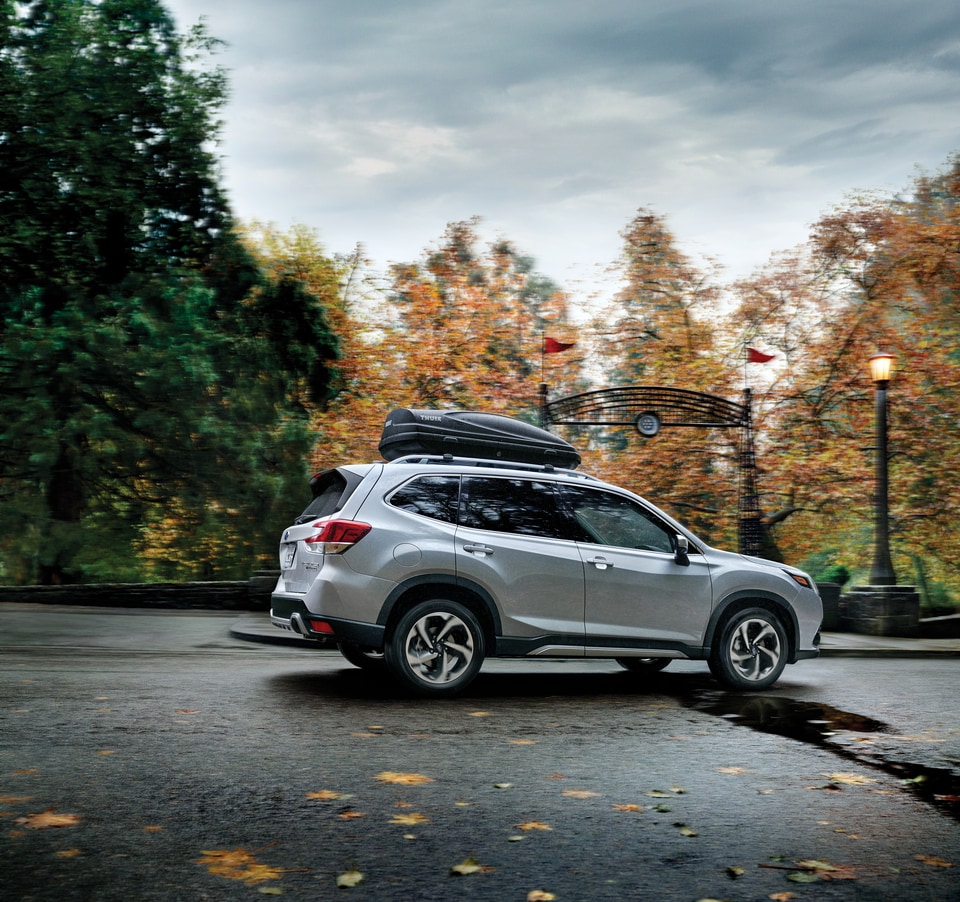 Epic Models To Choose From
The 2023 Subaru Forester comprises several awesome trim levels. The new Subaru Forester Wilderness is tailor-made for experiencing the best of the outdoors. It has unique off-roading features and outstanding safety features. Choose from other trim levels like the iconic Subaru Forester Sport or the new Subaru Forester Touring with unbeatable comforts and dashes of premium interior finishes. Find the 2023 Subaru Forester model that matches your family's lifestyle at Baierl Subaru serving Glenshaw.
Family and Adventure Oriented
The Subaru Forester holds a great reputation for being a fantastic family vehicle and an even better outdoor exploring SUV. The epic standard all-wheel drive that comes standard in every model makes taking on tough terrain much easier, and drivers can find cruise through rural Pennsylvania or on nearby off-roads with ease. The 2023 Subaru Forester comes strapped with a great engine and transmission combination that makes it easy to smoothly take on long and short drives through Pittsburg.
Classic and Solid Subaru Stylings
The exterior of the Subaru Forester remains reminiscent of years passed with some incredible modern finishes. Every model aside from the Subaru Forester base comes standard with roof racks, making packing for a long family trip easy. Seat five in the Subaru Forester, and your second-row passengers will be floored by all the leg room and the extra cargo space behind them. Each Subaru Forester model's interior is different, and drivers can find incredible, diverse Subaru Forester options for sale at Baierl Subaru in Pittsburg. We will gladly help you find options that meet your standards.
Finance a Brand New Subaru Forester from Baierl Subaru
Visit Baierl Subaru with your family and test drive the new Subaru Forester model that meets all your wants and needs. We will help you shop through the options with the interior specifications and performance features you love at Baierl Subaru. Once you have the new Subaru Forester model you love in your clutches, we'll send you to our finance offices to make it official. Bring your family home in a brand new Subaru Forester from Baierl Subaru.